A quintessential artist, Nathan Miers is one of about a dozen young and very talented glass artists living here on the West Coast. Working from his Eye Candy Arts studio in Northern CA, his marbles are an amazing display of color and space.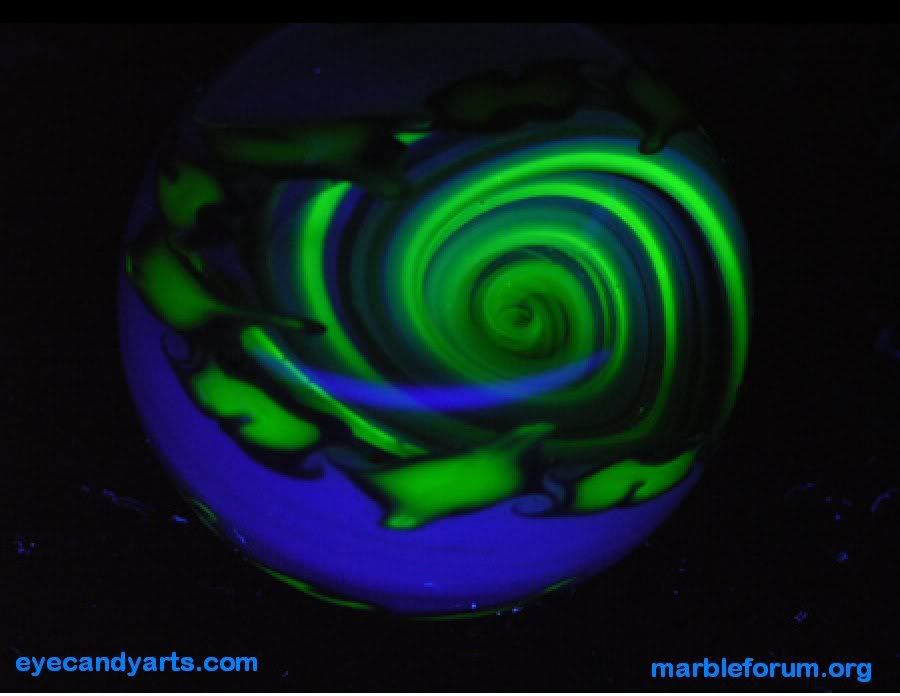 The vortex marbles pictured are but a small sample of Nathan's work, and like all artists profiled on this webpage, I cannot recommend his work highly enough.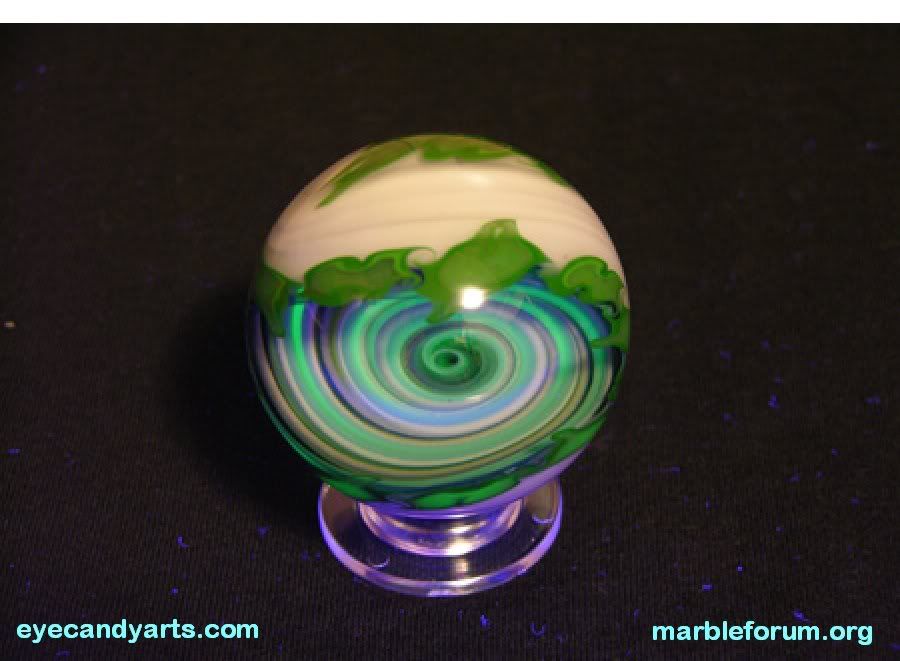 To view Nathan's Eye Candy Arts website
CLICK HERE
.